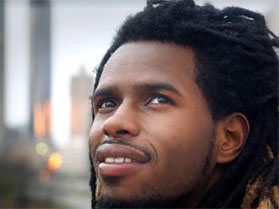 Michael Anderson
President is CEO & Founder of MMP Guided Entertainment, and Co-Founder of Fresh Start Beverage Company & Banana Wave Banana Milk. As an international recording artist, songwriter & producer, writer, actor & filmmaker from New Jersey, Pres's communicative & financial art embodies the struggles, hopes, and dreams that connect is all. He is the author of groundbreaking young adult novel Misadventures of The American Dreamer: Nick Ca$h Vs. Everyone, and in 2018 is releasing the long anticipated Millions In My 20s Album & Campaign to coincide with the launch of MPAC Solutions, a Diverse Ventures Fund catalyzing economic, social, and political evolution in developing cultures. After earning a Government Degree from Harvard College, Pres worked in investment banking before becoming a world-touring artist, entrepreneur/investor, and community organizer. His non-profit work includes Global Black Student Orientation, National Alliance On Mental Illness, Newark Yoga Movement, and NAACP. He has been honored as one of America's most influential Government Delegates, and is dedicated to empowerment and Kingdom-building via C4 Global Community.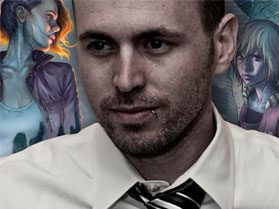 David Baron
DAVID BARON has been a professional comic creator since the age of 15 working with some of the best names in the business. You will recognize his work from such titles as BATMAN: THE BLACK MIRROR, GREEN ARROW: YEAR ONE, JLA, THE AUTHORITY, PLANETARY & GLOBAL FREQUENCY from DC/WILDSTORM and DIVINITY, ETERNITY, BLOODSHOT: REBORN, SHADOWMAN and ARCHER & ARMSTRONG from VALIANT ENTERTAINMENT. CURRENTLY David just released his sold-out, smash-hit, creator-owned book STAINED as a TPB from 451 MEDIA.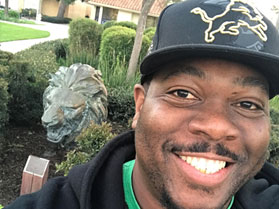 Chris Dickens
Chris Dickens is a comic book writer, creator, and the founder of Lionheart Comics. After joining the Army at 17, Chris studied Creative Writing at Colorado Mesa University in Grand Junction, CO. The writer and creator of Vigilante Project and The Ronin series, Chris now lives in Orange County with his wife and three children.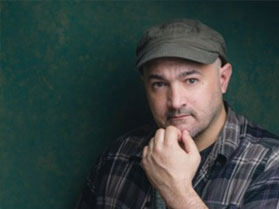 David Gallaher
Author David Gallaher has received multiple Harvey Award nominations and won The Best Online Comic Award for his work on High Moon for DC Comics. David was an early pioneer of digital comics developing projects for Marvel's Iron Man, Captain America, and Spider-Man as well as Box 13 – the first comic designed specifically for the iPhone – for ComiXology. He has served as a consulting editor for Attack on Titan, Sailor Moon, and Fairy Tail for Kodansha. He is the author of the best-selling young adult series: The Only Living Boy.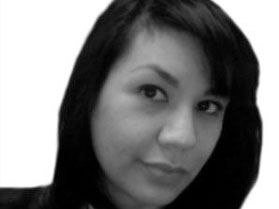 Jennifer De Guzman
In her fiction, from her early work in Strange Horizons to her comics in the anthologies Put The Book Back On The Shelf: A Belle And Sebastian Anthology and This Is A Souvenir: The Songs Of Spearmint & Shirley Lee, and Womanthology: Space, to her novel Half a Person, she strives to infuse a sense of magic even when about it is about the mundane. From January 2003 until January 2012, she was Editor-in-Chief at the comics and graphic novel publisher SLG Publishing and worked in sales, public relations, and marketing at Image Comicsfrom January 2012 until April 2015.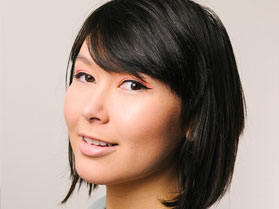 Victoria Gedvillas
Victoria Gedvillas, or Tori, is an independent illustrator who loves to spread happiness and positivity through her work and inspire future artists. Originally from Naples, FL she is currently living and working in Nashville, TN. Before beginning her career, Tori graduated with a BFA in Illustration from Ringling College of Art and Design. Her time at Ringling created opportunities to chase after her dream job at David and Goliath as a graphic artist. Since then, Tori has self-published five different art books, been in the artist alley at over 20 comic conventions, collaborated with Copic, Winsor & Newton, Arteza, Ohuhu, and MyArtscape, and published over 150 videos to YouTube. She has also worked on two sketch card sets, completed a variant cover for 451 Media, and amassed a following of over 240,000 on Instagram and 160,000 on YouTube. Tori also has great interest in charity work. Recent fundraising efforts include donating proceeds from sales of her artwork to the Houston Food Bank after hurricane Harvey, and personal sales of her variant cover for Stained to Polaris, an organization dedicated to fighting human trafficking. Tori works across a wide variety of mediums including alcohol based markers, watercolor, graphite, colored pencil and pastel. She also enjoys taking breaks from her usual style to explore gestures and more realistic styles. Established art challenges like Inktober, and self-created ones like the Drawventure and 30-day Sketchbook challenge play significant parts in her work as well. In addition to working on her art technique, she is always seeking to improve her productivity through planning, goal-setting, and time management. Art education is a passion for Tori, and she works to spread enjoyment of art through instructional and inspirational videos on her YouTube channel and Instagram account. Since her own experience at art school had such a strong effect on her life, Tori wishes to bring the knowledge and joy it gave her to a wider audience.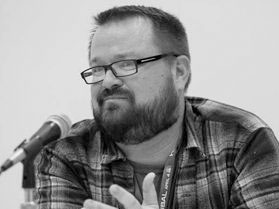 Sean Glumace
Sean is the co-founder of Certification & Career Pathways Readiness Group, LLC (2CPR Group) and has been an Adobe Education Leader, education advocate, graphic designer, comic book letterer and digital media instructor for over two decades. He was the K-14 Pathways – Statewide Technical Assistance Provider (TAP) under the Doing What MATTERS for Jobs and the Economy, California Community Colleges initiative from 2015-2017 with TAP partner Angela Allison and is currently an Adobe Education Leader.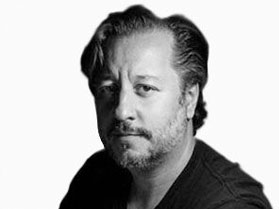 Dean Haspiel
Emmy & Ringo award winner (and Eisner & Harvey award nominee) Dean Haspiel created Billy Dogma, The Red Hook, illustrated for HBO's BoredToDeath, was a Master Artist at the Atlantic Center for the Arts, is a Yaddo fellow, a playwright, and helped pioneer personal webcomics. Dino has written and drawn many comix for Marvel, DC Comics, ARCHIE COMICS, IDW Publishing, Dark Horse, & Heavy Metal, including The Fox, The Fantastic Four,Spider-Man, X-Men First Class, Deadpool, Batman,Wonder Woman, Godzilla, Mars Attacks, Creepy,The Walking Dead, Bob l'éponge, and semi-autobio collaborations with Harvey Pekar, Jonathan Ames, Inverna Lockpez, Jonathan Lethem, Stoya, and Stan Lee.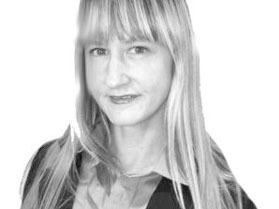 Shannon O'Leary
Shannon O'Leary is a comics creator, best known for writing Fortune's Bitch.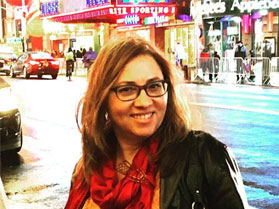 Heidi MacDonald
MacDonald is a former editor for DC Comics' Vertigo imprint and Disney Adventures, and also edited the graphic novel The Hills Have Eyes: The Beginning from Fox Atomic Comics that served as a prequel to the 2006 film. She created her long-running blog "The Beat: The News Blog of Comics Culture" at Comicon.com in June 2004, before moving it to an independent site in 2010.[2] She also served as an editor and writer at Publishers Weekly.[3][4] In January 2016, MacDonald announced she was laid off from her position at Publisher's Weekly, and was moving her blog to the webcomics site Hiveworks. She wrote, "The era of the 'bedroom blogger' is long gone, replaced by corporate entities trying to outdo each other with clickbait headlines and subsisting on popup ads that get more bewildering every day.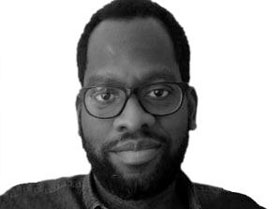 Evan Narcisse
Evan Narcisse is a journalist and critic who often focuses on the intersection of blackness and pop culture. He's written for Kotaku, io9, Time Magazine, and The Atlantic. He's currently writing Rise of the Black Panther for Marvel Comics. Evan is a native New Yorker who now lives in Austin, Texas.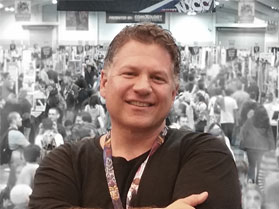 Buddy Scalera
Buddy Scalera is a comic book educator and writer for Marvel Comics. He has written Deadpool, Weapon X, and custom comics for Marvel. He has also written a variety of all-ages and licensed comics, including Richie Rich and Marvel Tails. Buddy is the founder of ComicBookSchool.com and has authored six educational books and photo reference for comic artists.